Hi there! Camilla here today with some inspiration for you. The March Blog Challenge has started and challenges you to use fabulous Paper Layers.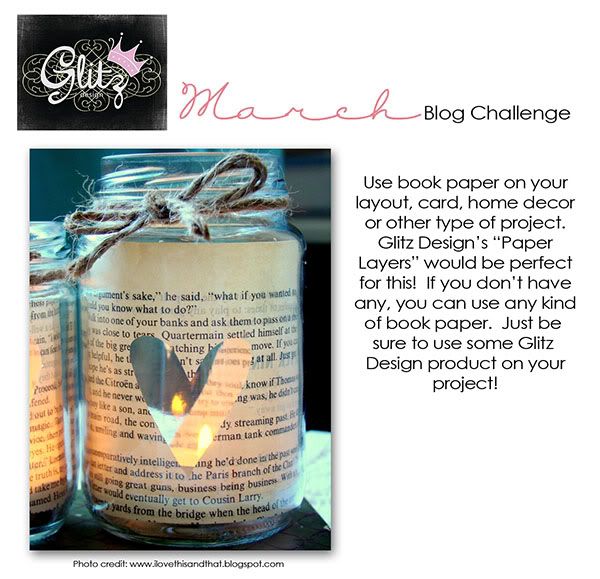 So, this is the layout I created for this challenge. The Glitz Paper Layers are perfect as a background for your photos, especially if you are using very patterned papers. Here I have used the beautiful Dance in Sunshine collection. The blue, yellow and purple are just lovely together.
"You are just right" by Camilla Ekman:
Dance In Sunshine papers: Damask, Floral
Dance In Sunshine Whatnot
Dance In Sunshine Cardstock stickers
Dance In Sunshine Peek-A-Boo
Dance In Sunshine Paper Layers
Other: Flowers (Prima), Bling swirl (Zva Creative), leaves, border punch (Martha Stewart)
This month I also made this layout with the Beautiful Dreamer collection. First I layered some of the patterned papers and then I layered some of the Whatnots to create the background for my photos.
"Beautiful Girl" by Camilla Ekman:
Beautiful Dreamer papers: Polka, Floral, Damask
Beautiful Dreamer Whatnot
Beautiful Dreamer Trim
Beautiful Dreamer Epoxy Words
Other: flowers (Prima), leaves, relief decoration, bling swirls (Prima)
I hope you will have a lovely weekend!
Camilla