A great big happy Thursday to you! It's my turn to share what I came up with this month's Blog Challenge, which happens to be a scrumptious color challenge!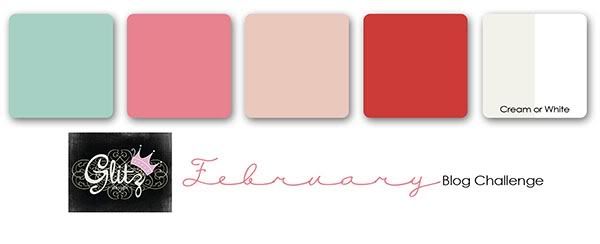 Aren't these colors gorgeous? Here's what I came up with...
For my first card, I used one of the Happy Travels Cardstock Journaling Stickers as my card base (I just trimmed the ivory cardstock around it). I really liked the shape and thought it would make a fun shaped card!
For my second card, I chose three different patterned papers from the new Pretty in Pink 6" Paper Pack. I embellished it with a stamped image, some Teeny Alpha Stickers, & a Glitzer.
Thanks so much for joining me here today! Have a wonderful day! ~Laurie
Love You to the Moon Card
Glitz Design Love Nest Damask Paper
Glitz Design Happy Travels Journaling Stickers
Glitz Design French Kiss Epoxy Words
Glitz Design Happy Travels Giant Rhinestones
Other: Heart Punch, Sewing machine, Ribbon, Sizzix 3-D Flower die, Rhinestones, Micro Beads, Ivory cardstock
Miss You Card
Glitz Design Pretty in Pink 6" Paper Pack
Glitz Design Teeny Alpha Stickers - Brown
Glitz Design Happy Travels Glitzers
Glitz Design Pretty in Pink Clear Stamps
Other: Ribbon, Sewing machine, Rhinestone pendant, Copic markers, Nestabilities dies